"On stage I risk my life every evening" - interview with Saulo Sarmiento
His body is admired by men and women alike. He has a truly difficult time choosing when only two options are available, and he only eats dessert once a week. Adorably curious, while inspiring and open at the same time. An interview with Saulo Sarmiento, aerial pole artist of Cirque du Soleil.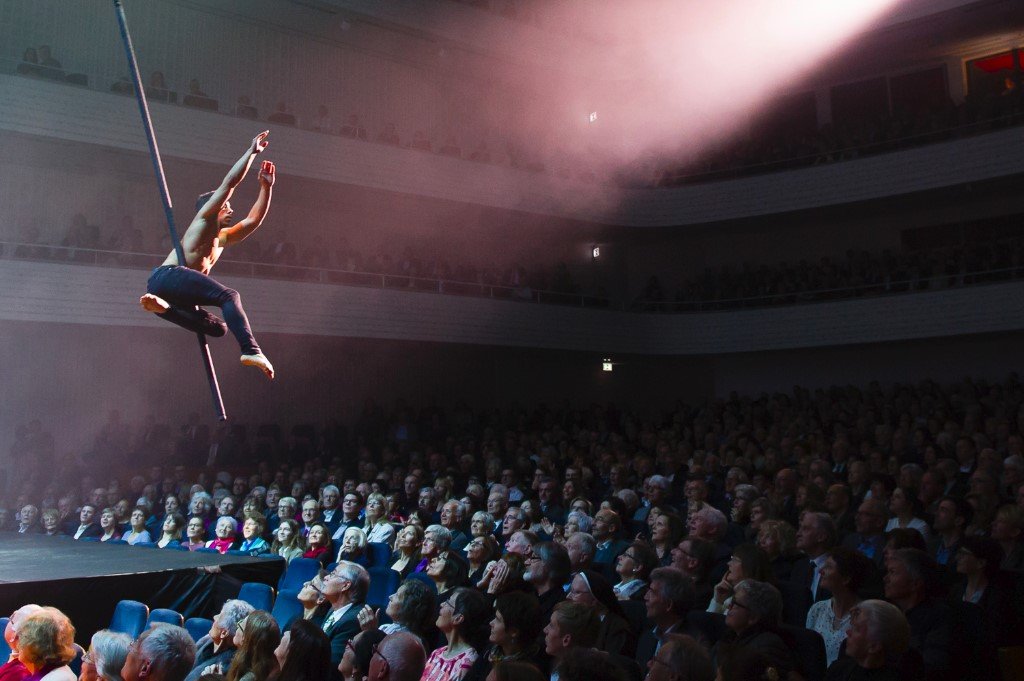 Originally, you are from the Canary Islands… how come that you ended up with Cirque du Soleil, one of the most famous circus companies in the world?
I saw them performing on television and I immediately knew that one day I wanted to be a part of the show. I told my parents about my dream, but considering that we were living on the Canary Islands, they did not take me very seriously. Anyway, I kept practicing as a gymnast, then moved to Madrid to go to the PE university. I became familiar with different aerial instruments, one of them was the pole. I liked it from the beginning.
Right after, you managed to win Pole Art 2012...
Well, this was my second pole competition ever. At that time, I'd been on the pole for 2 months only. My costume arrived in the very last moment, and I only started working on my choreography 3 days before the competition. I didn't even want to compete. Then I was persuaded, so I found myself on stage.
Looking at your performance then, I was just wondering whether you wanted to pick that shirt up at the end or not?
Good, that you have noticed. Actually, many have asked me the same question. I think I wanted to pick it up, I just failed to do so. Anyway, I liked that ending too, as it remained open. I like to leave it open, because it makes you think about what might have happened next...
Talking about stage, sometimes you are 8 meters high. Have you experienced any sticky situations yet?
(stops to find a tree so he can knock on wood) Luckily, I have never come close to a dangerous situation. And I hope it stays this way. To be honest, when I'm on stage I risk my life every evening, but I'm trying not to think about it. When I'm performing, I'm only focusing on what I'm doing. I'm 100% there. We are not allowed to alter our performance in Cirque du Soleil. Because of that and due to safety reasons, I am doing the same thing every night and never improvise.
I'm sure you get asked all the time but is it not boring to do the same act for so long?
Many have asked, yes. But if you are an artist, you know that no two performances are the same. Also, during the years you will grow to understand each performance better, it develops. I like this process and prefer to perform the same more than only once or twice. Another reason why I don't compete. And of course, because it stresses the hell out of me (laughs, while I recall he mentioned he jumped out of a tower in Macau that was 233 m high… ok, a guy that doesn't like stress).
What about workshops?
I really like teaching, when I'm off from Cirque. When I teach, I put all of my energy into it. This is why I don't teach a lot, also why I don't do more than 3 workshops a day. It's also funny that students usually expect only to see my signature tricks on my workshops. Then they are really surprised to see how many other tricks and combos I can teach them.
How can you maintain so many things at the same time?
One of the Cirque shows has just finished. It was sad, because we were like family. Now I have a 1 year break before the next show. During this time I still have performances. Actually a lot, so I just found substitutes: 2 guys from Ukraine and 1 from Argentina. When I'm not available, they perform in my place. Of course, there are exceptions, when they insist on me, performing the same act as seen in a certain video… this is why I will spend my Christmas in Hong Kong…
It seems that besides being an artist you also became a manager…
Exactly. I spend a significant part of my day managing my substitutes, negotiating contracts, replying to incoming messages, booking flights (this can take up to 4-5 hours). Also, apart from my administrative tasks, I'm preparing new choreographies for my colleagues and myself.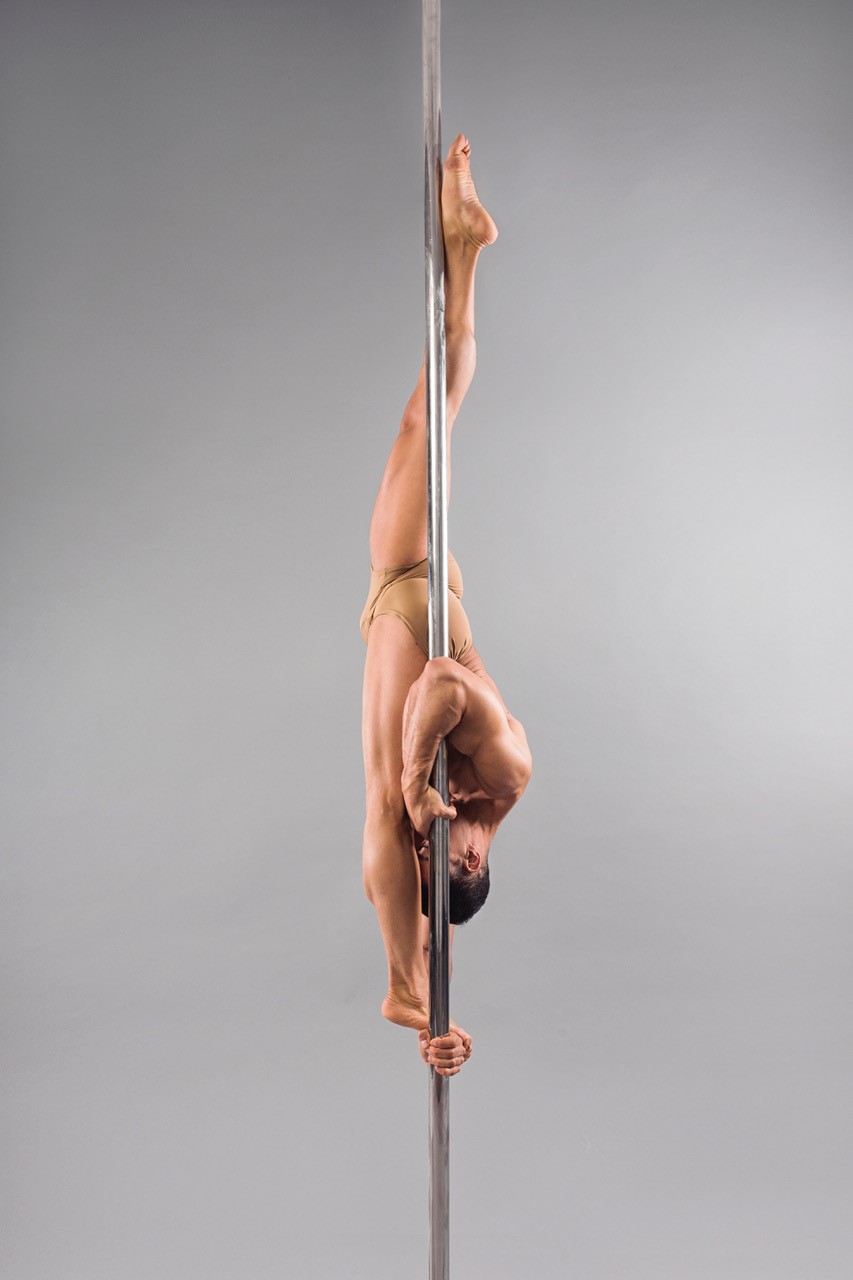 Speaking of performances, which one was the most memorable?
Performing to Swan Lake with Luzern Symphonic Orchestra was definitely a memorable one. I was totally in the moment. With a live classical orchestra in the background, to the fantastic music of Tchaikovsky… I still get goosebumps when I think about it. Since then I tried to convince them to do it again, just so I could feel that way again. I was ready to do it for free, but the technology would have cost a fortune so we couldn't do it. After that, I got lots of requests to perform the same act to prerecorded music, but the original feeling was so special that I never agreed to perform it again. I would prefer to use a remixed version, at least that would be something different for me.
When you are not on stage, what do you like to do?
I like traveling. To be honest, this is the second best thing about my job. I have already visited many places in the world and all my experiences just urges me to travel and explore more. I just love to try new things – he admits while the next piece of the famous Hungarian Esterházy cake disappears in his mouth. Ok, I eat dessert only once a week and I didn't eat the sugar coating on the top. (laughs)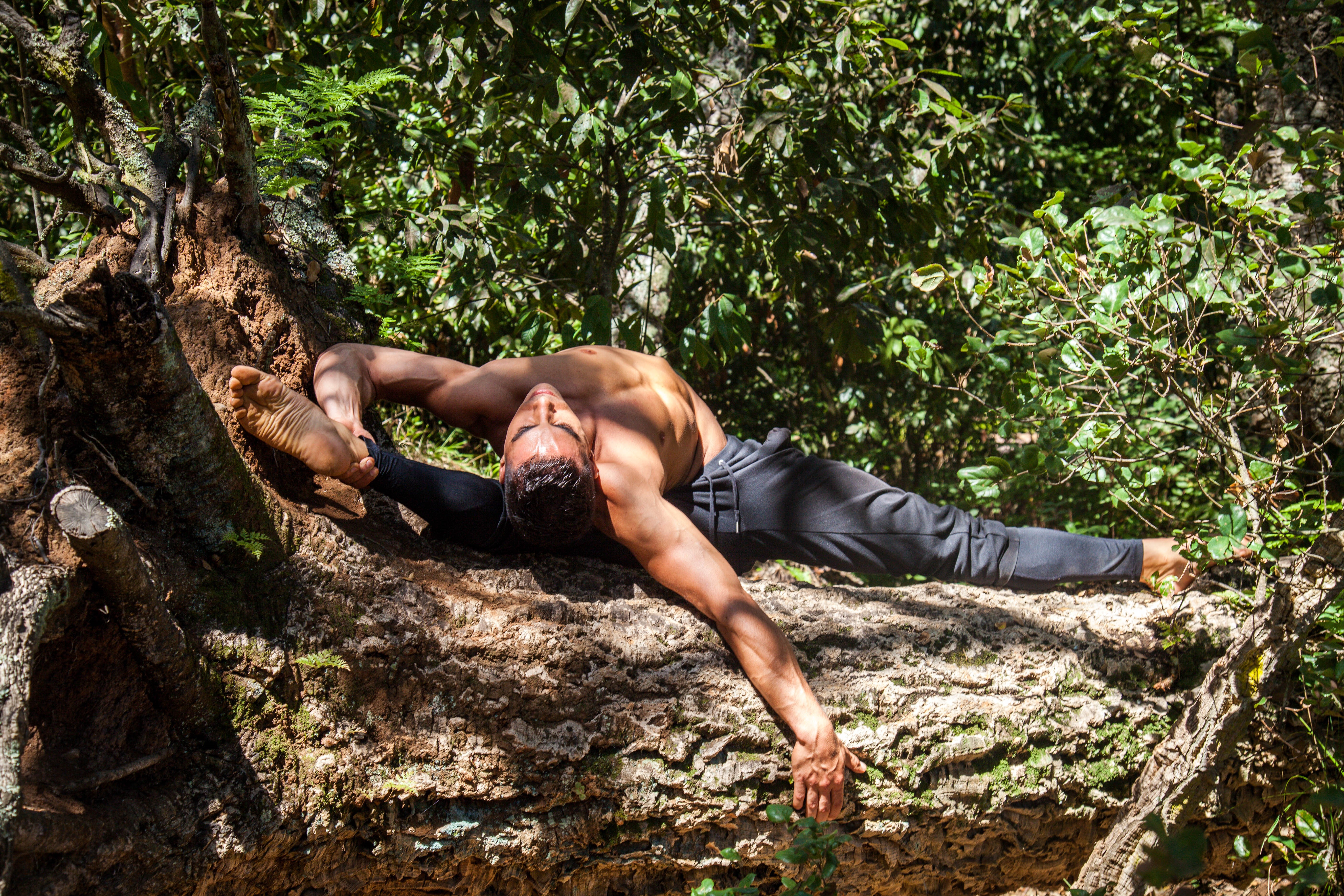 Some interesting facts about Saulo:
- He only wears three colors: white, dark blue and black
- His favorite dessert is Tiramisu
- His clothes are from Zara, as he never knows how the clothes will be handled during the shows (but if he makes an exception, it's G-Star)
- He's a leftie, however he uses his right hand as his stronger one on the pole
- Among his dream destinations are Japan and New Zealand
Author: VE
---