Fish, chips, cup o' tea, bad food, worse weather, Mary effin' Poppins... London
Regardless of any political catfight, it is a known fact that more and more Hungarians work abroad. Temporarily, permanently, on assignment, on their own. Members of our 'little' pole community are no exception. However, some people bring back more than souvenirs. They bring ideas and values that they can share with their pole-loving comrades. I talked to two ladies who did just that. What do the Brits have to offer that we don't already know?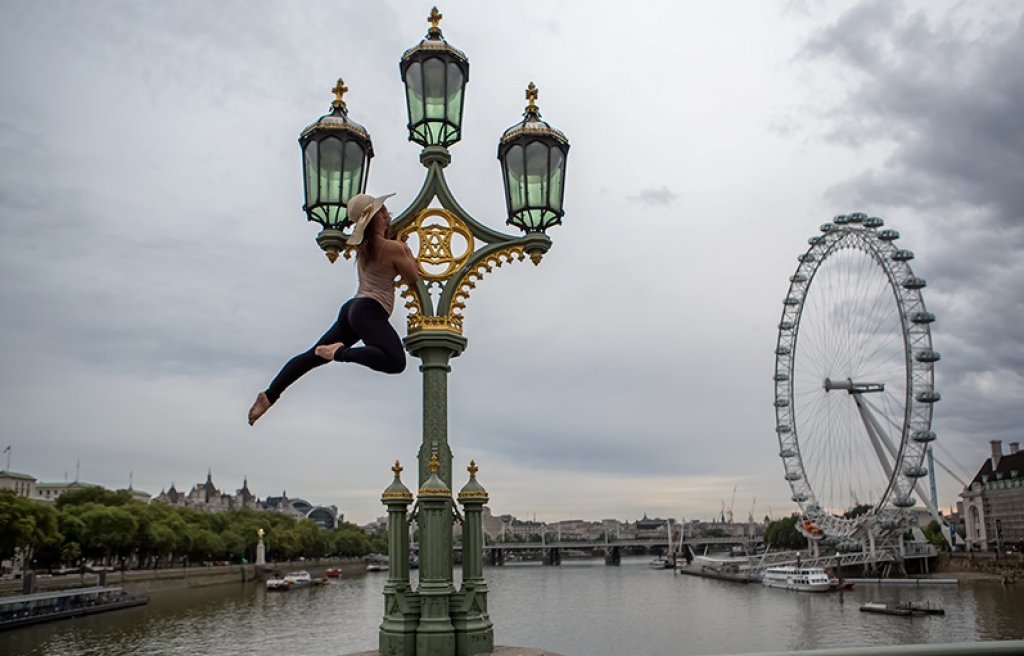 Dr Veronika Rákli left a ministry job to pursue pole dancing. A teacher by education, she also worked as a communications consultant. While she left those jobs behind, she took with her what she learned as teaching is still a very important part of her life. Veronika teaches pole dance and aerial yoga, and works with dance- and movement therapy. She learned the healing powers of movement first-hand as she used to suffer from spinal problems.
When and how did you move abroad?
I moved to London in 2013 to get my master's degree in dance-, movement- and psychotherapy. Before that, I spent a year in the Netherlands where I taught pole dancing to the chinese pole artists of the University of Arts, and I also taught pole in Amsterdam and Rotterdam. During this time I had the opportunity to improve my English to a more advanced level which was a requirement at the University in London.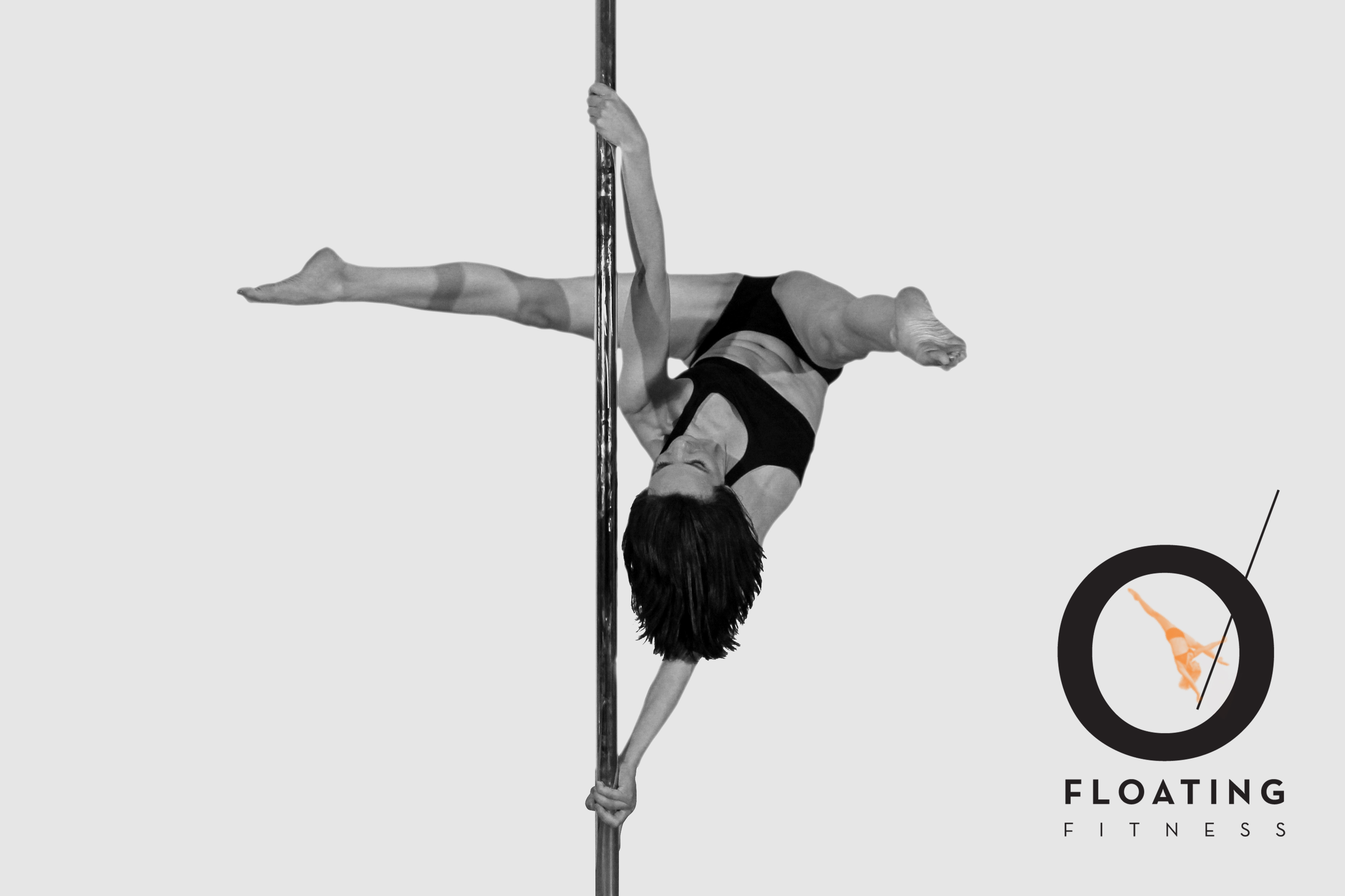 Was it hard to find your place (and a pole) in London?
London's structure of pole education is completely different than that in Hungary. The entry fees are very expensive which limited my options to go to classes. However, I started working for a small studio very soon, where I was a trainer for two years and where I could figure out the basic differences between pole cultures.
How do you see these differences between Hungary and England as far as movement, movement therapy and pole dancing? What could the two communities learn from one another?
Here (in London), you work in a multicultural environment which in and of itself is a challenge. You need to notice the cultural differences, respect them and communicate with students accordingly. A teacher's role here is different, it is more of a supporting and less of an instructor role. You need a 'Cheer-up!' type of personality. A fully provided service is what can get you success. This attitude is way ahead of the Hungarian pole education system, however, technically Hungarian studios are stronger. They are more structured and collected. I had to mix these positive attributes and I believe I have done so successfully, as my little endeavour has been going on for three years now.
There is another very important issue. In London, health and safety regulations are taken very seriously. You cannot teach without insurance. Nor can you install any kind of equipment. Only equipment from certified vendors can be used. This is of course quite costly. Furthermore, I have the installation re-checked every six months, down to the last screw, which again costs a fortune, but it's worth it as no one has ever injured themselves during my classes.
I also have to take a medical test every three years. This is exponentially important if you teach kids, like I do. Kids here are completely different, it is much harder to engage their attention. They constantly need new impulses so that they don't get bored. But they are a very rewarding audience, and it is so good to see them grow up, get better and be able to concentrate during meditation. With children, I use a lot of techniques from dance therapy.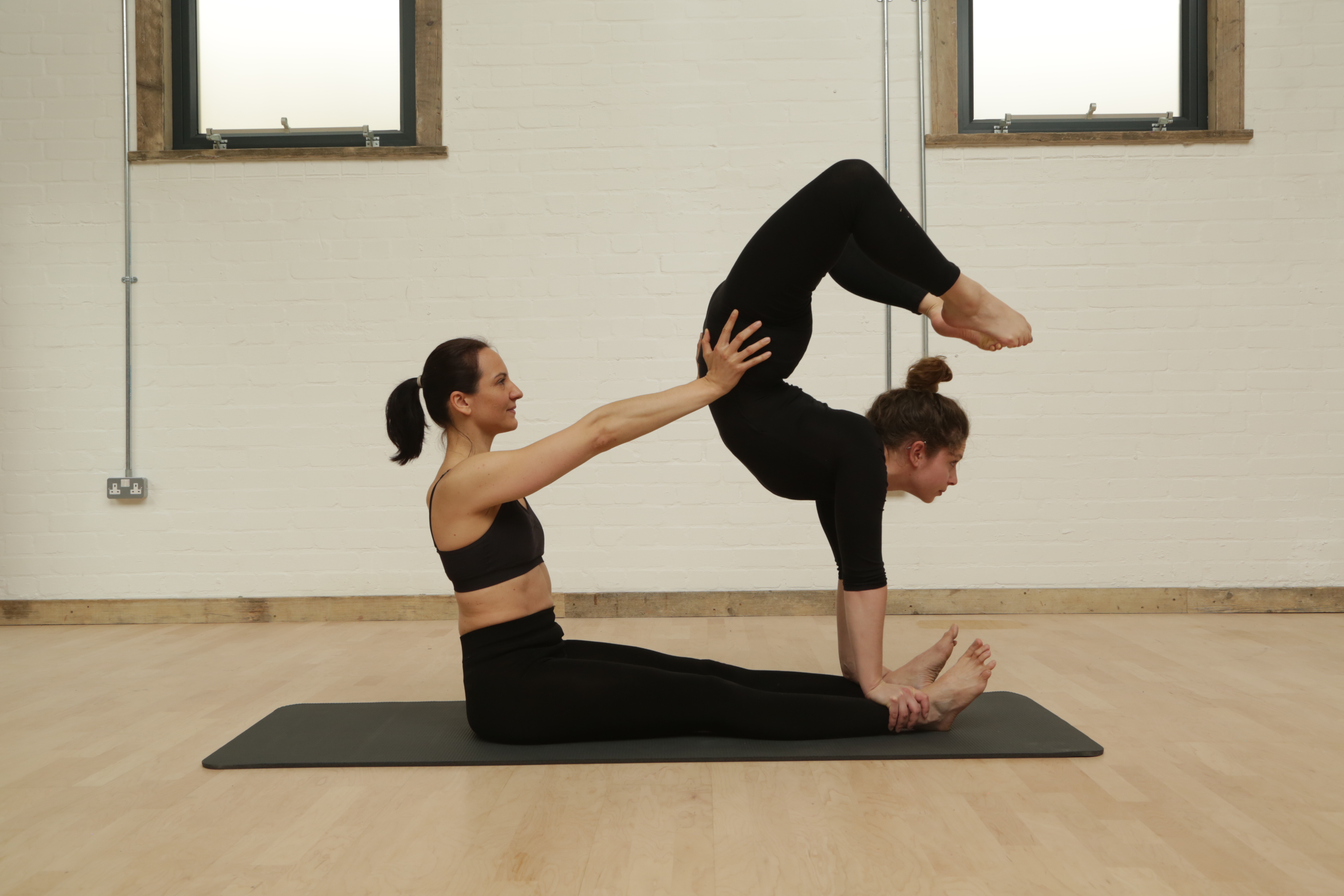 You used to have spinal problems, thus you have experienced the healing powers of movement first-hand. How and what type of movement and exercise can help those who have similar problems?
Pole dancing helps strengthen the back muscles, and I also highly recommend any form of aerial fitness (yoga, pole, hoop, silk). It is important that all movements be balanced, both sides of the body need to be trained equally. And of course stretching. I definitely suggest that a physiotherapist or masseur be involved in the process.
Renáta Sprenger has been dancing since childhood, pole dance is currently her profession. She eats, sleeps and breaths pole. Reni has spent three years in London where she taught and performed at a number of events, promoted pole dancing and learned from the stars. She currently manages her own studio in Budapest where she teaches those who want a taste of pole fitness, artistic or exotic pole.
How did you end up in London?
I always wanted to live abroad, to see how I could stand my ground in a strange land. I had a bunch of help, but I found my own way to a job and to teaching.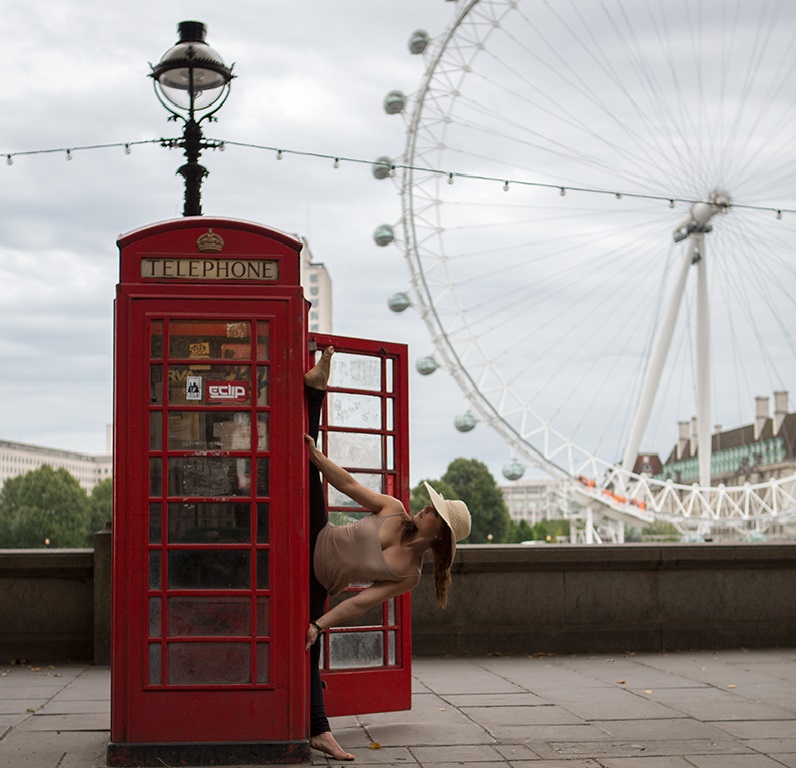 Was it hard to find your way into the pole community there?
Fortunately, it was easy. (she laughs) I wasn't planning on teaching, despite having had such experience. After a few months of a 'regular' job, I started missing pole so much that I contacted a studio to see if they were hiring instructors. They asked me to come in and show them what I could do. Luckily, they liked my performance, and so I started working at London Dance Academy. They still hold a very special place in my heart, and I often visit them to provide workshops.
How is pole different in London? How is it being received, practised, taught?
Everything is more laid back. Pole dance itself is not so frowned upon, more people practise it, and people start it with nothing but zest and tenacity. I must mention though that London, despite all its wonders, is a soul-crushing machine. Many people live alone and having not much to do for fun, they go and train. Pole dance trainings are special in that they help build friendships. We help each other, talk, motivate one another. I had many male students, all types of people came to class and everyone got along, I really love and respect that. Instructors regularly compete and also train themselves. A lot of pole stars visit London so it's easier to attend their workshops. Also, as London has a rich circus history, many schools and studios provide serious training.
Did you have a fixed set of ideas when you came home?
Not at all! (She laughs again.) When I came home, I once again tried my hand at a regular office job but I soon started dying emotionally. I still taught pole classes in the evenings, but then I gave up the office job and went back to my students. This is life to me. Their progress and their love is everything to me, and the fact that I can give something, so we can create something valuable together. This is what my profession is about. When I realized that this was the most important thing to me, I decided to open my own studio where I can do what I love and enjoy so much, and where I can also use my own imagination and experiences.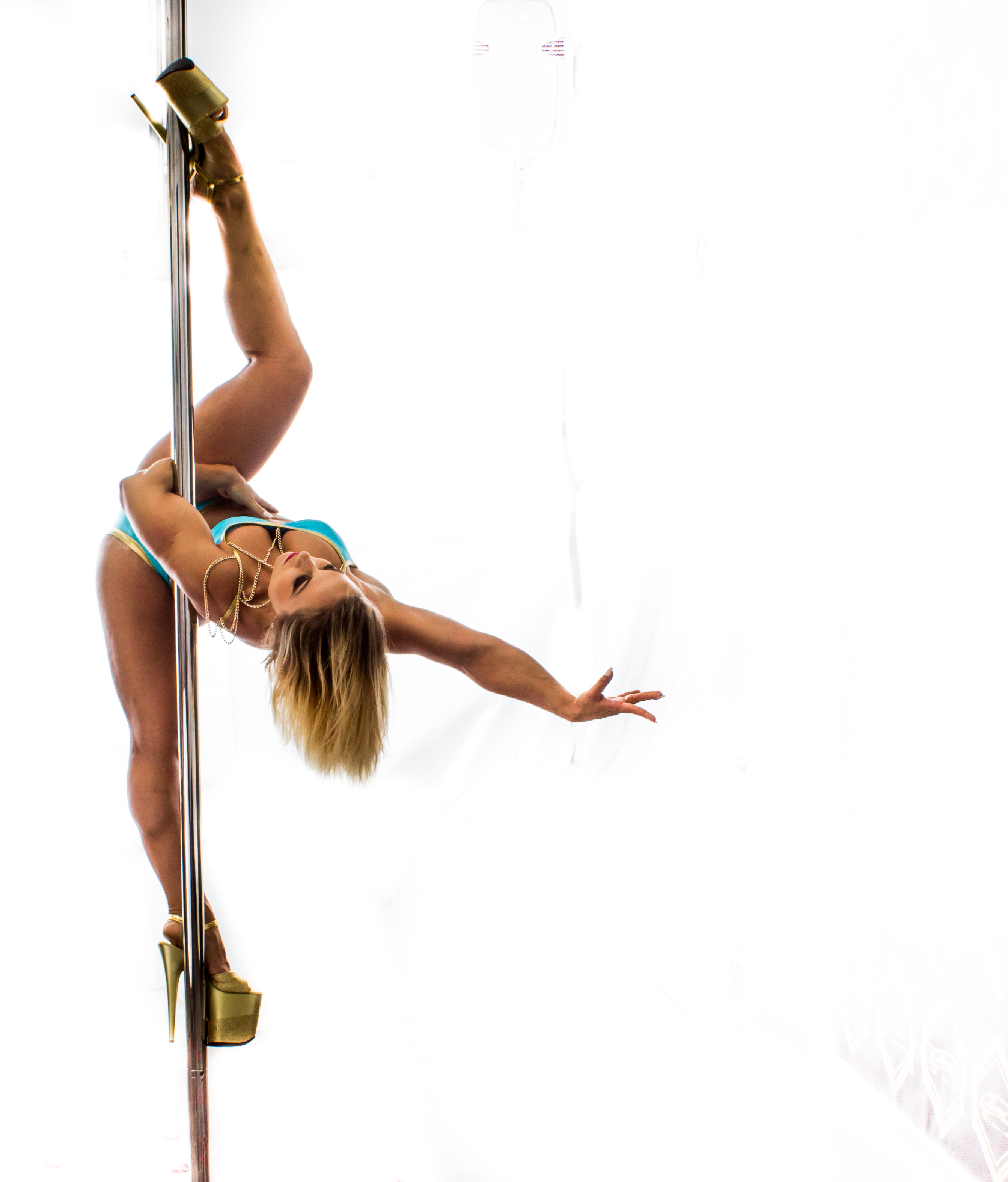 What values, ideas and behaviours did you examine that you think the Hungarian pole community could benefit from?
Acceptance, patience, understanding and kindness. Both in training and in everyday life. The ability to let go of perfectionism, and the acceptance of the fact that we are human, thus we might make mistakes, and that if we do make them, we are not terrible, but human and have learnt something. It would be good to improve self-confidence, and I think pole fitness and dance provide a wonderful opportunity.
How are the things you brought back received here at home?
With an open mind, luckily. Anyone who ever visited Renomé Studio knows that our number one mission is for you to have fun. We want you to receive something you didn't have before, to feel welcome and taken care of. Our team consist of cheerful professionals, we laugh, we joke, it is a very open environment. This helps our students let go a little, but I still need to learn where certain lines should be drawn. There is a difference between polers here and in London. It is my job to take what I learned and loved in London and merge it with the values and strengths we have in Hungary. This is the balance I am trying to achieve, and I hope this combination will become a special and well-loved hobby for those who visit us.
Author: Andrea Tamás
---