Pole Theatre Paris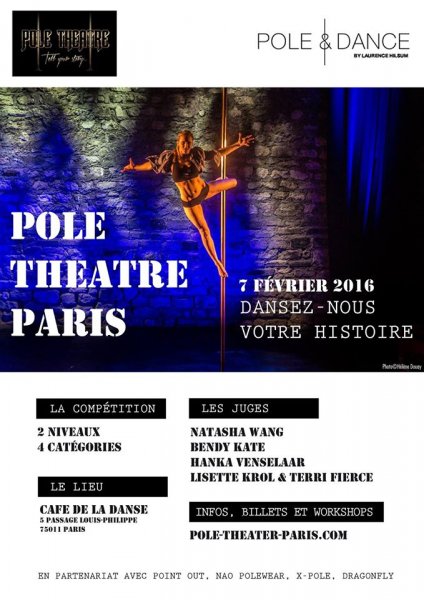 The French "member" of Pole Theatre competitions, hosted by Pole & Dance, in Paris. Judges will be: Natasha Wang, Bendy Kate, Hanka Venselaar, Lisette Kroll and Terri Fierce. 4 categories (Art, Drama, Comedy, Classic), for semi-pro and pro contestants. Tell your story!
Venue: Café de la Danse (5 Passage, Louis-Philippe, 75011 Paris)
Tickets: 30 euros (semi-pro), 50 euros (pro), 70 euros (combined)
For furher info, please check the competition's webpage and FB page!
Rudvilag.hu is proud sponsor of the competition!
---